Sparta Soft Wash: Walden's Expert Pressure Washing Company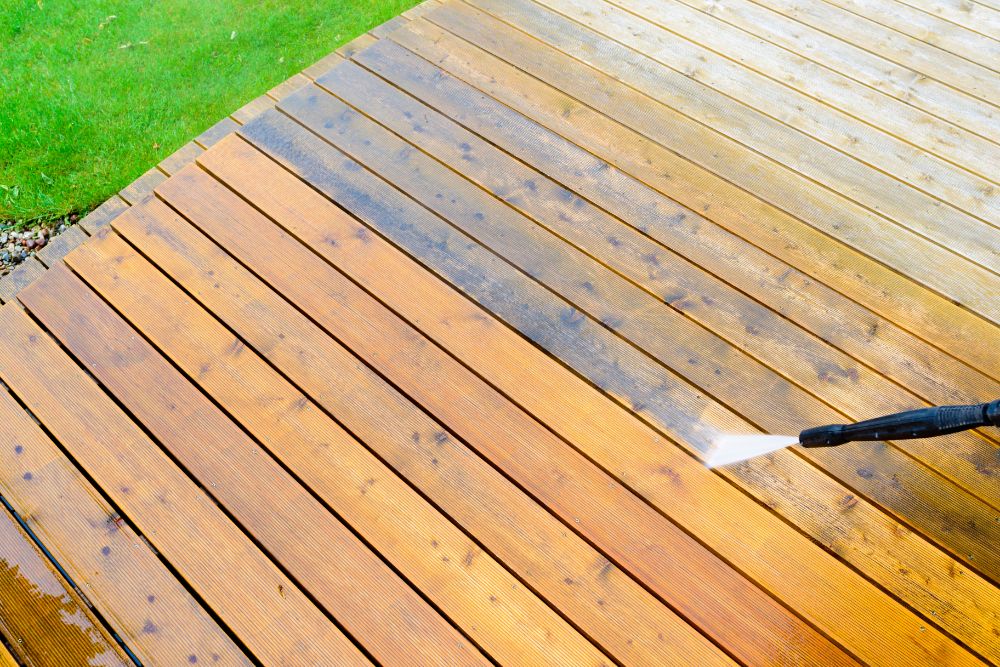 If you're searching for a reliable pressure washing specialist in Walden, then look no further than Sparta Soft Wash. We love serving our community and it's our goal to build a network of satisfied customers in the area. We know the value and investment that goes into owning a home, and that's why we want to help you maintain your property and keep it strong and beautiful for generations to come. We use only top-tier equipment and environmentally safe detergents and methods to deliver a deep clean to your exteriors and restore them to their original state or prepare them for painting.
Each of the services we offer can help raise your property's curb appeal and preserve the quality of its exterior materials. They can also increase your property value and, in some cases, improve your home's energy efficiency. Regardless of the scope of your pressure washing project, Sparta Soft Wash is the best local contractor for the job and one that's sure not to disappoint. Call us for your next pressure washing job in Walden, and see what makes us the leader in our craft.
Walden's Unbeatable Roof Cleaning Team
Regularly scheduled roof cleaning is a necessity if you want to extend the life of your Walden roof and put off the high cost of replacement as long as possible. When humidity rises, it creates the perfect climate for destructive biological contaminants that can eat away at your shingles and roofing material, requiring expensive repair and replacement to avoid serious structural damage. Those ugly, but innocent-looking, streaks on your roof could be Gloeocapsa magma, a highly destructive strain of algae that feeds on the limestone in asphalt shingles, so be smart and proactive and let Sparta Soft Wash care for your roof.
Trusted Pressure Washing Pros Serving Walden
Local home and business owners in Walden depend on our pressure washing company because of our ability to offer them personalized service. There's a lot to do in terms of keeping the exterior of a home or commercial property clean, so if you find the work to be more than you have time for, don't hesitate to inquire about our services. We are dedicated to giving back to our community and want to give each job the careful attention to detail it needs. We want to make sure our customers know they can trust us again and again when they need to call a pressure washing company for help. You won't find our technicians rushing through a job just to get to the next one on the schedule. No matter how large or small of a project you need help with, you can be sure you'll get dependable service from our team of skilled technicians at Sparta Soft Wash.
Reviews & Testimonials on Sparta Soft Wash in Walden, NY
There are currently no reviews or testimonials, check back soon!