Sparta Soft Wash: New City's Premier In Pressure Washing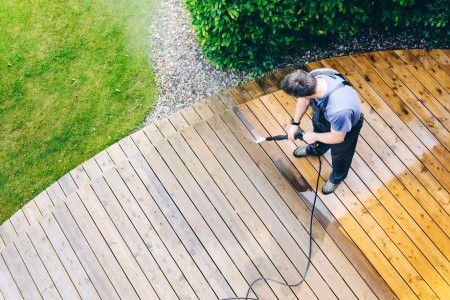 When homeowners in New City need pressure washing, only the best will do, which means calling Sparta Soft Wash to the rescue. You're going to need professional exterior surface cleaning more often than you realize. What may surprise you is that power washing isn't an easy DIY project like your local hardware store would have you believe.
Quality cleaning for the outside of your home should be handled by trained and experienced professionals. The last thing you want is to damage your property or injure yourself while trying to use a pressure washer without training or supervision.
For the best outcome possible, call our cleaning dream team to handle the job for you. We've been providing guaranteed customer satisfaction for property owners in New City and surrounding areas long enough to have earned a reputation for it!
New City Roof Cleaning Experts Are Ready To Impress You
How long has it been since the last time you had your roof cleaned? It's common for New City homeowners to lose track of how long it's been and lose sight of how bad their rooftop is looking. Unfortunately, failure to stay current with roof cleaning isn't just a cosmetic problem. A dirty roof won't just tarnish your curb appeal; it can lead to issues with shingles, gutters, and your entire home.
Our soft washing will help you receive the outstanding service you deserve for your roof by cleaning away:
Fungus
Moss
Bacteria
Algae
Corrosive Contaminants
And More
New City Homeowners Can't Say Enough Good Stuff About Our Pressure Washing
Sparta Soft Wash is a name you can rely on and one you should get familiar with because we offer the exterior cleaning services you'll need most frequently:
Gutter Cleaning
Deck Staining
Roof Cleaning
Soft Wash Siding
It's time to stop procrastinating and start getting proactive about preventative care for your home's exterior. Our cleaning will improve the look and current condition of your home. Make the call to our crew right now and schedule your appointment for pressure washing in New City.
Reviews & Testimonials on Sparta Soft Wash in New City, NY
There are currently no reviews or testimonials, check back soon!