Your Pressure Washing Professionals In Matamoras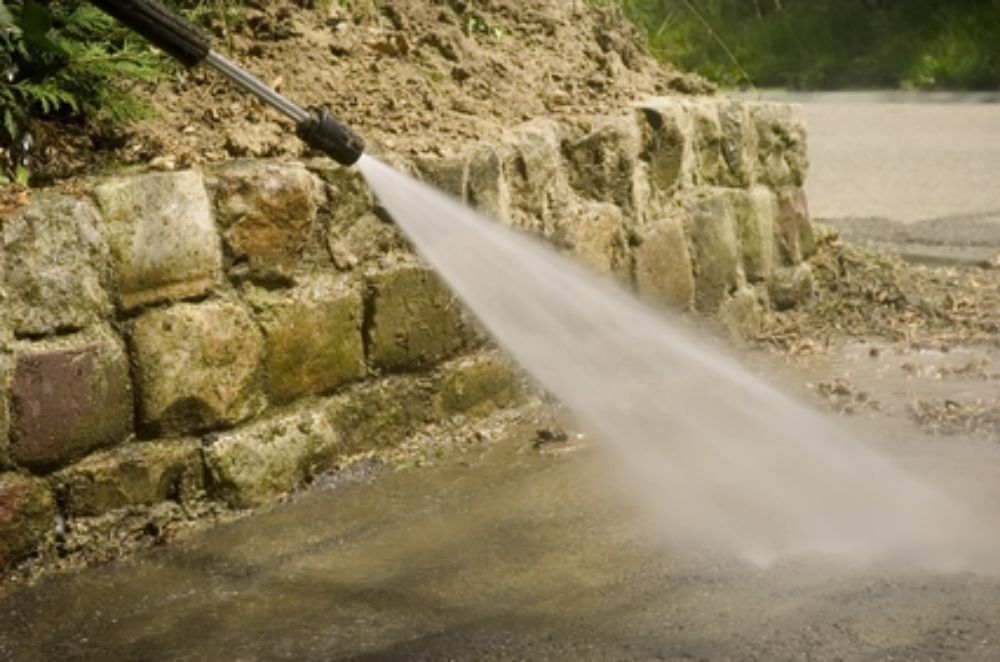 To keep your Matamoras home or business looking great, you need to invest in quality pressure washing services from the experts at Sparta Soft Wash. With our expertise and top-of-the-line equipment, our pressure washing team can get your residential or commercial property looking its very best in no time at all. Call us today to enjoy any of the great services that we proudly offer:
Deck staining
Dumpster pad cleaning
Roof cleaning
Gum and graffiti removal
And more!
When it comes to cleaning and maintaining the beauty of the exterior parts of your home, it can be tough to take care of on your own. Outside elements like rain and moisture can cause unsightly growths and make your exteriors look dirty and dull. Fortunately, with our professional pressure washing from Sparta Soft Wash, you can get your Matamoras home back to looking its best!
Matamoras Property Owners Love Our Pressure Washing
You should strive to make the best impression on everyone with the exterior of your home or business. Of course, it can be hard to maintain the best kind of impression over time as your exterior surfaces age and become affected by the elements. Day and night, these surfaces can suffer at the hands of the sun, rain, and other elements, leaving them looking more like an eyesore than something you're proud to show off. While you can't stop the elements from having their way with your exteriors, there is good news! That news is Sparta Soft Wash's pressure washing services. By contacting our Matamoras team, you can get your exterior surfaces back in their cleanest and most beautiful condition once again. We provide quick, high-quality work to get your property looking its very best once more, guaranteed!
Trust Us For Reliable Roof Cleaning In Matamoras
A beautiful roof will boost your home's value and curb appeal in a huge way. Better still, a well-maintained roof will ensure you and your loved ones always have the best possible protection. Your roof's main purpose is to keep leaks at bay and ensure that your interior stays dry. So you need to invest in roof care to maintain those qualities through the years. One kind of care is a soft wash roof cleaning from Sparta Soft Wash. This service will wash away stains and unsafe organic growths from your roof, helping it to work and look great. Call our Matamoras team today if you're in the market for quality roof cleaning services you can rely on.
Reviews & Testimonials on Sparta Soft Wash in Matamoras, PA
There are currently no reviews or testimonials, check back soon!