We Keep Dumpster Pads Clean & Sanitary In Goshen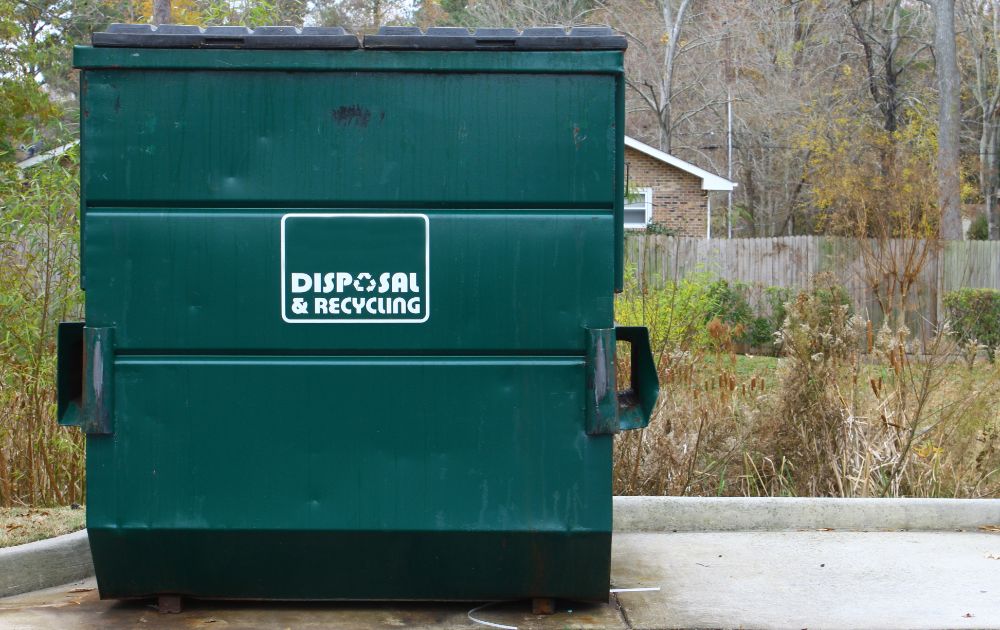 If your business in the area has a dumpster pad, you know just how difficult it can be to keep that area clean. When you need dumpster pad cleaning that will ensure even your grimiest dumpster in the Goshen area sparkles like new, look no further than Sparta Soft Wash. Trash is inevitable-- that's a well-known fact! When that trash builds up in your dumpster, it can create a world of different problems. Garbage attracts pests like flies, cockroaches, and even stray cats and dogs. All of these creatures have the potential to carry disease, making your property less sanitary and overall unsafe. Not to mention… garbage stinks! Dumpster pad cleaning should rank high on your business exterior cleaning to-do list, and we want to be the name you can count on. For the best pressure washing in Goshen and the surrounding area, call on Sparta Soft Wash.
Dumpster Pad Sanitation
It might seem redundant to clean where your trash goes-- your dumpster pad is only going to get dirty again in a week, right? But routine dumpster pad cleaning is actually recommended by pressure washing experts to improve curb appeal, keep your employees and visitors safe and healthy, and eliminate slip and fall risks from the slime and grime of trash.
A filthy dumpster pad can present more risks than you might think. Food inside the dumpster can attract many kinds of annoying pests, who could move from scoping out the inside of your dumpster to looking for another snack inside your business itself. Dumpster pads are also a breeding ground for harmful bacteria and mold, ones that could present health risks to anyone who uses your dumpster. Sparta Soft Wash is proud to be the leading source of pressure washing in Goshen, offering dumpster pad cleaning so your business and the people around it can stay clean, healthy, and safe.
Benefits Of Dumpster Pad Cleaning
Even though you never want anyone to see your dumpster, sometimes it's inevitable. That's why a clean dumpster and dumpster pad is vital for your property in Goshen. Plus, a clean, sanitized dumpster pad can offer you the following benefits:
A clean, organized space
Shows visitors to your business that you care about cleanliness
Prevents disease & bacteria
Prevents pest issues
Eliminates nasty odors
Don't hesitate to hire Sparta Soft Wash for a dumpster pad cleaning-- you'll be amazed at the dramatic difference it will make for your commercial space! But dumpster pad cleaning isn't all we do. We also offer other pressure washing services like roof and gutter cleaning. Just give one of our representatives a call today to learn about the other exterior cleaning services we provide in the Goshen area.