Wallkill's Number One Pressure Washer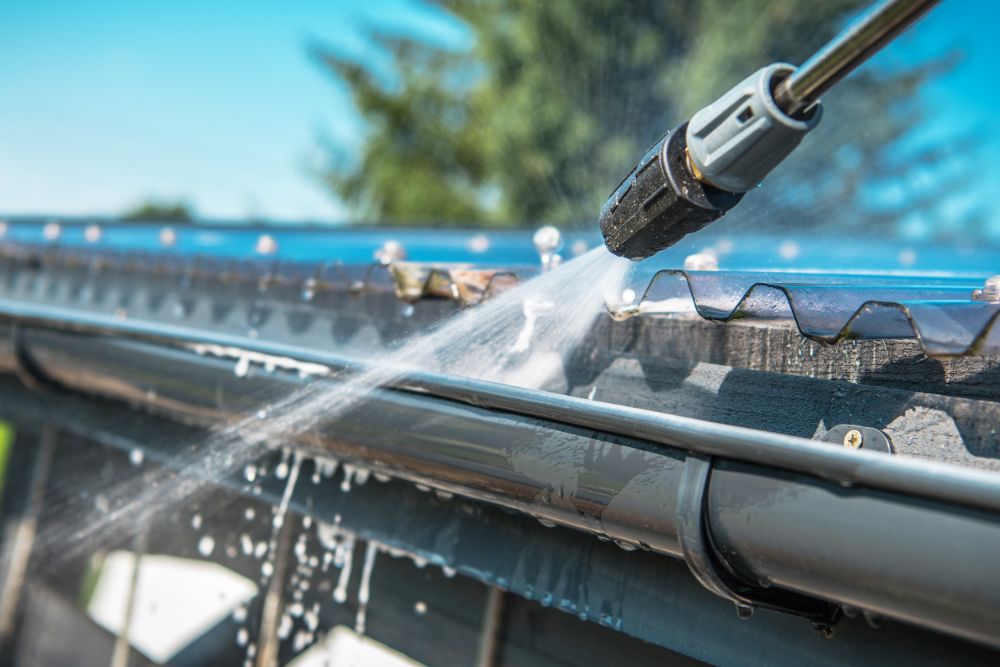 Your Wallkill home or business is a valuable and important investment that you need to maintain as best you can, and a great way to do that is to keep it looking great with professional pressure washing work. To enjoy the highest-quality pressure washing services in the area, call the pros at Sparta Soft Wash. Our pressure washing team is highly skilled and experienced, offering a number of great services to keep your home or business looking its best:
Deck staining
Construction cleanup
Hardwood deck restoration
Concrete & brick washing
And more!
Your home should look nothing short of stunning, inside and out. While you pretty much have complete control over your interior cleaning, Mother Nature has a significant hand in how your exterior surfaces look. Not to worry! If the elements have rendered your Wallkill home's exterior an unsightly mess, you can always give Sparta Soft Wash a call for professional pressure washing services.
Get Your Wallkill Home Or Business Property Look New With Pressure Washing
You should work hard to keep your home looking its very best. You're bound to feel your best when you get to return to a beautiful home every single day, and you'll be able to enjoy the added benefit of impressing your friends and neighbors with your stunning home. So, you need to take care to keep it looking its best at all times– though doing so for its exterior surfaces can be something of a challenge in the face of the unstoppable elements.
While it's true that you can't do anything to stop Mother Nature from having her way with your home's exterior, it is also true that you can undo the unsightly problems that result. To do that, simply call Sparta Soft Wash for our pressure washing services! In no time at all, we'll knock away all of the stains and unsightly buildups that can develop on your home's exterior, helping it return to its former glory.
Quality Roof Cleaning Services In Wallkill
The quality of your roof has a direct and significant effect on the overall look and quality of your home. Because of this, it's important to make sure your roof gets the kind of care it needs to look its best and stand strong through the years. If you're looking for that quality roof care, then you need to look no further than the quality roof cleaning work our Wallkill team offers. With a soft wash roof cleaning, Sparta Soft Wash gently but thoroughly wash away any unsightly stains and harmful buildups that may be present on your roof.
Reviews & Testimonials on Sparta Soft Wash in Wallkill, NY
There are currently no reviews or testimonials, check back soon!